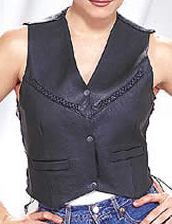 Braided Vest w/ Side Laces
Nice Braided vest with side laces.
Suggested retail 59.95-64.95
Our Price 39.95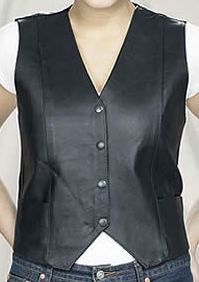 Plain Vest V-Bottom
Basic vest with V-Bottom.
Suggested retail 54.95-64.95
Our Price 36.95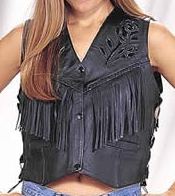 Black Rose Inlayed Vest
Nice vest with Black Rose Inlay, Fringe, and Side Laces
Suggested retail 56.95-69.95
Our Price 37.95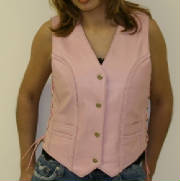 NEW ITEM
Pink Leather Vest with Braids
Nice pink leather vest with braids and side laces.
Suggested Retail 69.95-79.95
Our Price 44.95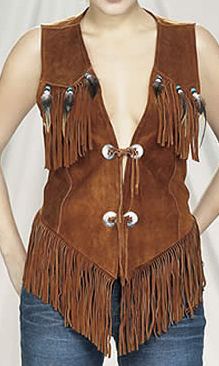 Vest with Fringe and Beads
Beatiful vest accented with fringe, beads, and feathers.
Suggested retail 59.95-69.95
Our Price 37.95